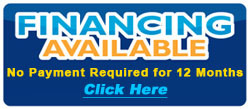 Are you looking for an effective way to keep your home or business cool in the summer and warm in the winter? Is your air conditioner, furnace, or heat pump failing to do its job? Are you interested in installing an air filtration system to improve your indoor air quality? For these and other HVAC services, you can put your trust in Katy's best HVAC company: DD Mechanical Services. We're a licensed and insured HVAC service provider, able to tackle both residential and commercial jobs. If you're ready to enjoy a home or business space that's comfortable, safe, and healthy, call or e-mail us today! We'll give you the quality workmanship that you need and deserve.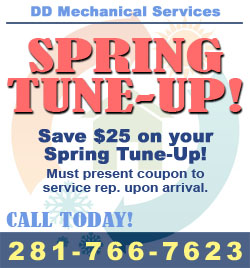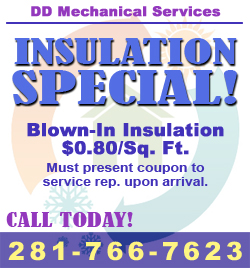 DD Mechanical Services is pleased to offer:
Air conditioning repair
Air conditioning installation
Heat pump repair
Heat pump installation
Furnace repair
Furnace installation
Air filtration repair
Air filtration system installation
Insulation
We're familiar with most major brands and models on the market, and we're certified dealers of Nordyne, Ruud, Rheem, Trane, Carrier, and American Standard units. As part of our goal of offering comprehensive HVAC services, we're even able to install and repair ductless air conditioners, heat pumps, and heating systems, if you live or work in a space that isn't conducive to installing air ducts. Whatever your HVAC repair or installation needs, we have the skill, knowledge, and experience to give you great results.
40 Years of HVAC Service Experience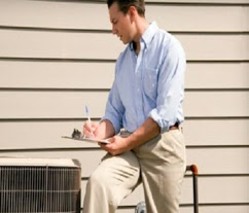 When it comes to choosing the right technician to install a heat pump or repair your AC unit, experience matters. At DD Mechanical Services, our professionals have been in the business for more than four decades, making our team one of Katy's most experienced HVAC contractors. Those years of experience are visible on every job we do, from air conditioning repair to furnace installation and beyond.
Licensed & Insured HVAC Contractor
DD Mechanical Services is fully licensed and insured for your protection and peace of mind. We're also pleased to be affiliated with the Better Business Bureau, as well as several HVAC industry organizations: the Air Conditioners Association; the American Society of Heating, Refrigerating, and Air-Conditioning Engineers; and the Plumbing, Air Conditioning, and Mechanical Contractors Association. When it comes to HVAC companies in Katy, we have the qualifications to meet your needs.
HVAC Repair Maintenance Plans Available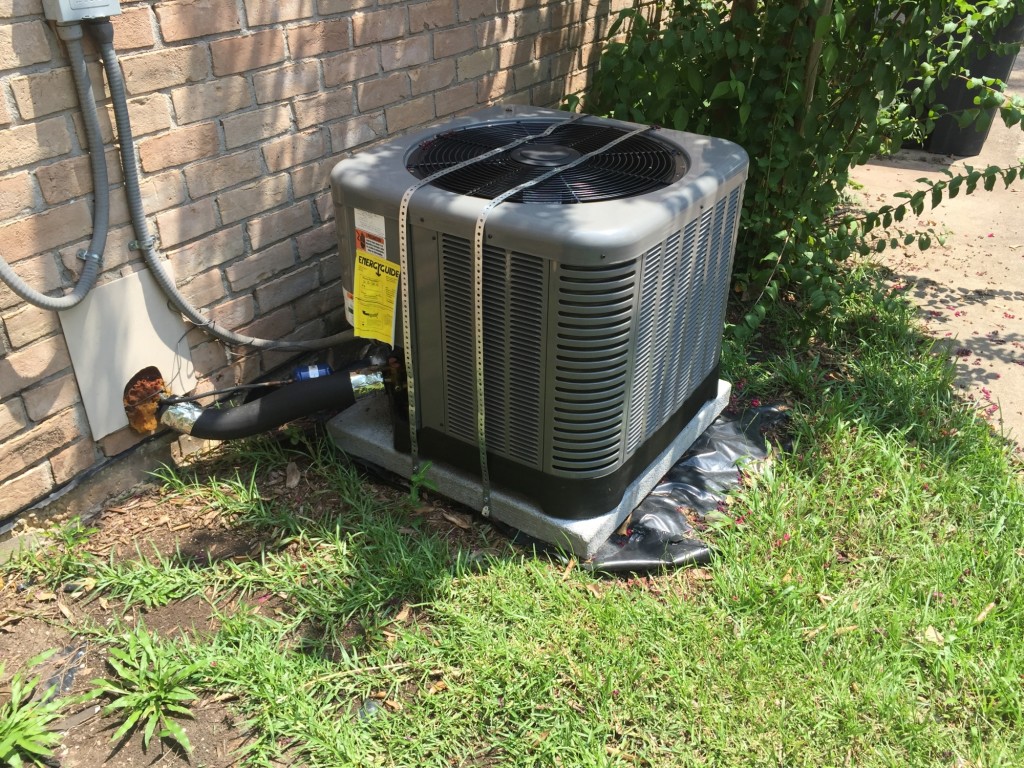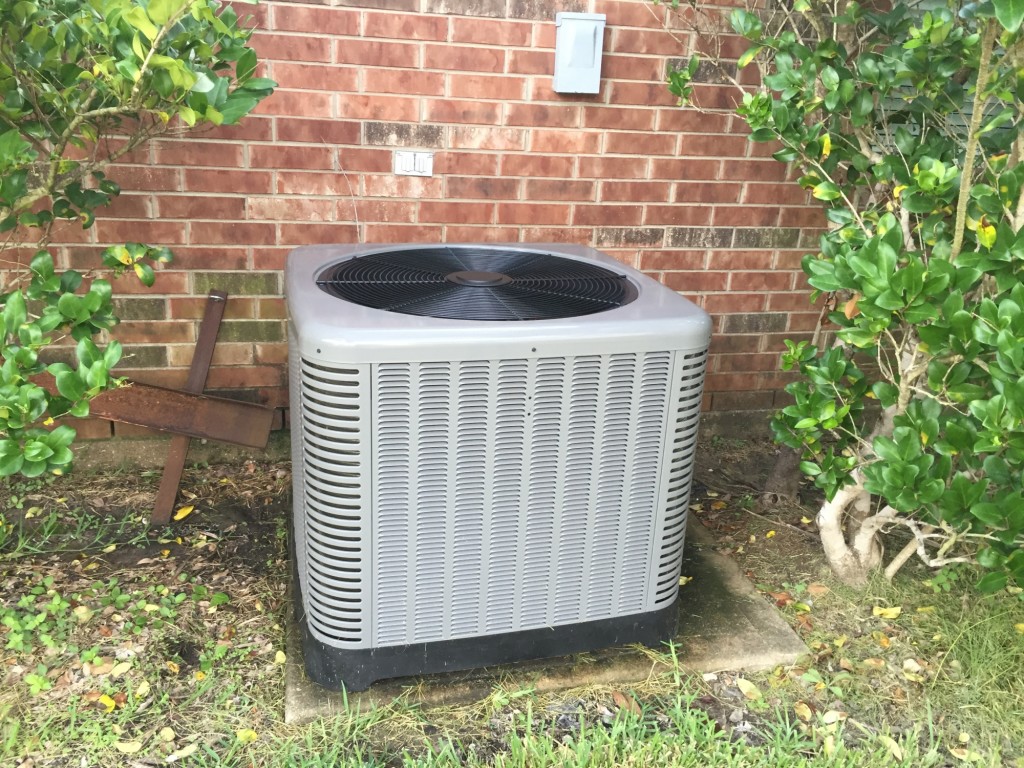 Any HVAC contractor knows that prevention is the best medicine. Catching problems early can mean avoiding serious and costly heat pump, air conditioner, or furnace repair problems down the line. DD Mechanical Services is pleased to offer a maintenance contract that includes twice-yearly visits from a member of our team. We'll go over your AC, heating unit, or air filtration system to ensure that everything's working properly, so you can enjoy ongoing comfort, health, and safety at your home or business.
To get more information about what sets DD Mechanical Services apart from our competitors in the Katy area, call our office today! We'll answer your questions about our service offerings, our rates, our comprehensive warranty packages, and more. We'll even give you a free cost estimate for the HVAC installation or repair you need. Whether you need routine furnace service or emergency air conditioner repairs, we've got you covered. Let us put our experience and knowledge to work for you!