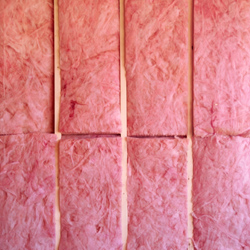 Are you tired of feeling like your home is too cold in the winter and too warm in the summer? Are the energy bills unnecessarily high at your office, retail store, restaurant, or other commercial space? It might be time to call an insulation contractor. In and around Katy, your insulation company of choice is DD Mechanical Services. Our insulation contractors are equipped with the experience, knowledge, and skill to give you quality, long-lasting results. Call or e-mail us today to learn more, and to schedule your appointment for the insulation services you need!
We're pleased to provide insulation services for both residential and commercial buildings in the local region. We generally apply insulation from the attic; insulating the ceiling can help you regulate the temperature indoors and reduce your energy bills. DD Mechanical Services offers two types of insulation:
Blown-in fiberglass insulation
Fiberglass batt insulation
What's the difference? Batts are large pieces of insulation made up of interwoven fibers. They're good for filling large open areas, but may leave unfilled nooks and crannies when you're insulating irregularly shaped spaces. It may also be difficult to do fiberglass batt insulation around wires, exhaust fans, and other structures in your building. Blown-in insulation is installed in small chunks, making it easier to fill every gap and corner. You may be more likely to get complete coverage if you choose this type of insulation. When you call our insulation contractors, we can help you determine which type of insulation is right for your building's needs.
Licensed & Insured Insulation Contractor
At DD Mechanical Services, we take pride in the work our insulation installers do. We're a fully licensed and insured insulation company, and we're a member of the American Society of Heating, Refrigerating, and Air-Conditioning Engineers, the Air Conditioners Association, and the Plumbing, Air Conditioning, and Mechanical Contractors Association. We always put quality workmanship first, which means you're in capable hands when you work with our insulation installers.
We stand behind our work with excellent warranties, and we're available for emergency services when needed. So call today to get a free cost estimate for batt or blown-in insulation installation! We're ready to put our four decades of experience as commercial and home insulation contractors to work for you.