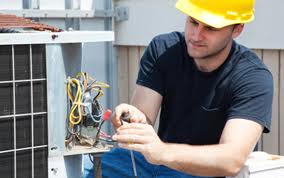 If you own a home or business in the Katy area, you know how important it is to have heating and air conditioning systems that work properly year-round. When your system breaks down, your comfort, health, and safety can depend on bringing in an HVAC contractor as soon as possible to assess the situation and conduct the necessary repairs. For high-caliber HVAC service in and around Katy, look no further than DD Mechanical Services. We're a comprehensive HVAC company with more than 40 years of experience and a commitment to giving you excellent results. We offer quality HVAC services and professional customer service at rates that are competitive for the local region. Call today to learn more!
We're pleased to offer residential HVAC repairs in all sorts of home settings. We also do commercial HVAC repair work. Contact us if you're having an issue with your:
Air conditioner
Furnace
Heat pump
Air filtration system
Or other HVAC unit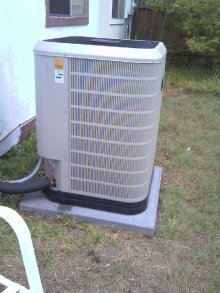 Thanks to our four decades in the HVAC service industry, we're familiar with a wide array of makes and models when it comes to heating and cooling systems. We also know how commercial and residential HVAC systems differ from one another, so you can be sure we'll give you repairs that help your system meet your heating and cooling needs. We care about the quality of our workmanship, and we stand behind our HVAC services with excellent warranties. For HVAC repair, we offer 30- to 90-day warranties on labor, while guaranteeing most of the parts we use for a full year. We have the knowledge, skill, and commitment to customer satisfaction that you want and deserve in an HVAC company.
Skilled Residential HVAC Contractor
Unlike some other local HVAC companies, DD Mechanical Services is fully licensed and insured for all of the services we offer, including HVAC installation and HVAC repair service. We're also EPA certified to handle hazardous refrigerants. Our business is affiliated with the Better Business Bureau as well as the American Society of Heating, Refrigerating, and Air-Conditioning Engineers; the Air Conditioners Association; and the Plumbing, Air Conditioning, and Mechanical Contractors Association. If you want to hire some of the best qualified HVAC repair service specialists in Katy, you've come to the right place.
To get more information about what separates DD Mechanical Services from other HVAC companies in the local area, call or e-mail us today! We'll be happy to answer your questions, and to give you a free cost estimate for the commercial or home HVAC services you require. Then, we'll schedule an appointment time that works for you—even if you need assistance in an emergency situation. Don't suffer through a broken furnace, air conditioner, or air filtration system any longer. DD Mechanical Services is here to help!