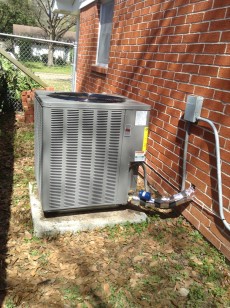 Do you need air conditioning installation as part of new construction? Has your existing air conditioning system malfunctioned so completely that the only choice is to replace it with a brand-new unit? In Katy and the surrounding area, your best bet for an air conditioning install is DD Mechanical Services. We're a licensed, insured, and EPA-certified air conditioning contractor offering some of the best central air install workmanship you'll find in town. If you need an air condition install and want to hire a company that cares about your satisfaction, you've come to the right place. Call now to learn more, and to schedule our services!
If you're debating whether to conduct central air installation or to stick with ceiling fans and open windows, consider the benefits of a home or commercial AC system. These include:
Improved air quality
Lower humidity
Increased comfort
Increased property value
A healthier indoor environment
Plus, when you choose DD Mechanical Services as your go-to air conditioning install company, you can expect accurate and effective installation. Your new cooling system will work properly from day one, and will be as energy efficient and cost effective as possible. Air conditioning installation from DD Mechanical Services is a great way to enjoy a more comfortable and safer home or business environment while also being sure you're getting the best possible workmanship and customer service.
Central Air Install and Maintenance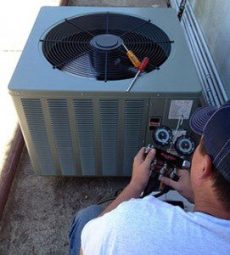 Once you've had our air conditioning installers put in your central air system, you'll want to keep it working long term. For air condition install and ongoing maintenance, DD Mechanical Services has you covered. We offer a service contract that includes two visits a year, in the spring and fall. We'll do a thorough check of all systems and resolve any issues right away, helping you avoid further problems down the line. We don't stop caring about our customers after your central air installation is complete; we want you to be satisfied for years to come.
Get more information about choosing DD Mechanical Services for air condition installation in Katy by calling or e-mailing us today. Whether you come to us on behalf of your new home or your small business's space, we'll quote you a price that's fair and competitive among local air conditioning installers and we'll book the earliest available appointment to get started. You can put your trust in our workmanship thanks to our four decades of central air conditioning installation experience and our affiliation with HVAC industry organizations including the American Society of Heating, Refrigerating, and Air-Conditioning Engineers; the Air Conditioners Association; and the Plumbing, Air Conditioning, and Mechanical Contractors Association. We look forward to meeting your air condition installation needs!