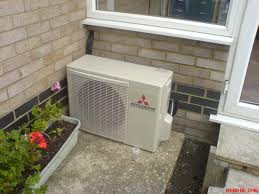 If you live or work in a space where installing air ducts is inconvenient or impossible, but you still want to enjoy the comforts of an effective heating and cooling system, a ductless air conditioner or ductless heat pump is your best bet. Ductless systems are ideal for renovations, home additions, and other spaces where large air ducts just won't work. Also known as split air conditioners or ductless mini-split systems, ductless air conditioners come with an air handler that's installed on the inside of a wall and then connected through a conduit to an outdoor AC or heat pump unit. This conduit channels air in and out of the room easily without requiring a comprehensive duct system. Not all HVAC companies in Katy are able to install and repair ductless split systems, but DD Mechanical Services is pleased to provide these vital services. Call us now to learn more about what it means to have a mini-split air conditioner in your space!
At DD Mechanical Services, we're fully licensed and insured to work with ductless air conditioners. We have 40 years of experience in the HVAC industry. In those four decades, we've gained extensive knowledge that we'll put to use in your space. As a certified dealer of Nordyne, Ruud, Rheem, Trane, Carrier, and American Standard ductless systems, we're sure to have the skill it takes to meet your specific needs. Quality workmanship is our top consideration, whether you're calling us about a ductless air conditioner, a ductless heat pump, or any other ductless heating or cooling component. You can count on us for a job well done.
Ductless System Installation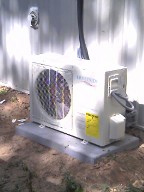 Whether you're completing construction on an addition to your business or you want to improve the temperature regulation in your home, DD Mechanical Services can install a mini-split air conditioner that will meet your needs. We've got you covered throughout the process, from helping you select the right brand and model to installing all of the components properly and leaving you with a warranty that covers parts and labor for 10 years. We're known in the Katy area for installing split air conditioners that stand up to the tests of time and use, so you can enjoy yours for years to come.
Ductless System Repair
Have you noticed a decline in your ductless mini-split system's performance? Call in the pros at DD Mechanical Services right away. We'll show up to provide prompt, effective repairs, even in an emergency situation. We also offer a maintenance plan to catch issues with ductless heat pumps and other HVAC units before they become serious. Our goal is to keep your ductless heating and cooling system functioning properly year-round.
DD Mechanical Services is a Better Business Bureau–affiliated company. We care deeply about our customers' satisfaction with our work. Make us your go-to choice for ductless split systems and more by calling today!