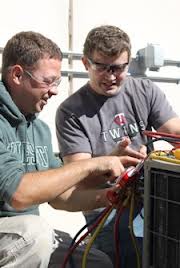 Heat pumps provide an alternative to separate air conditioning and heating systems, transferring warm air between the interior and exterior of your residential or business space. If your heat pump isn't working properly, you might experience ineffective heating or cooling, as well as a host of other symptoms. For quality heat pump repair in Katy and the surrounding area, you can put your trust in DD Mechanical Services. We're a comprehensive heater repair company with a total of 40 years of experience in the industry. If you want to work with experienced and knowledgeable technicians who have the skill to solve your heating and cooling problems properly the first time, contact us today! We look forward to working with you.
Signs that you need heat pump air conditioner repair include:
Inadequate or uneven temperature control
Continuous blowing
Frequent cycling on and off
Unusual noises or odors
Failure to turn on at all
Call in DD Mechanical Services as soon as you notice a problem with your heat pump's performance. Even small malfunctions can become drastically worse if left untreated, eventually becoming more difficult and more expensive to repair. Catching heater repair issues early can lengthen the life of your heat pump and ensure your comfort and safety in your home or business space. Plus, because the DD Mechanical Services team is available to provide heat pump repair in emergency situations, you can be sure your needs will be taken care of on your schedule.
Heat Pump Installation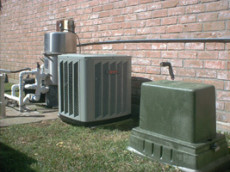 If you're ready to replace your outdated heating and cooling systems with a state-of-the-art model, it's time to consider heat pump installation. DD Mechanical Services is pleased to provide residential and commercial heat pump installs throughout the Katy area. We can help you select the heat pump air conditioner that's right for your space and your temperature-control needs. As an authorized dealer of Nordyne, Ruud, Rheem, Trane, Carrier, and American Standard heat pumps, we know our stuff. We'll install the heat pump properly for optimal performance, leaving you with a space that's cool in the summer and warm in the winter.
Call or e-mail DD Mechanical Services today to learn more about hiring our skilled technicians for heat pump install or repair. We're fully licensed and insured for all of the services we offer, and we're affiliated with multiple industry organizations, including the American Society of Heating, Refrigerating, and Air-Conditioning Engineers; the Air Conditioners Association; and the Plumbing, Air Conditioning, and Mechanical Contractors Association. We put quality workmanship first, whether you call us for heat pump service or for any of the other HVAC services we offer. For your added protection, we stand behind our work with comprehensive warranty packages. Schedule your appointment now!