Even though Texas is known for its heat, you may need a heating system at your home or business for those cooler winter months. For furnace repair in Katy and environs, look no further than DD Mechanical Services. We're the local area's choice for heating repair, offering top-notch workmanship at competitive rates. We provide heating furnace repair in both residential and commercial spaces, and we're a certified dealer of Nordyne, Ruud, Rheem, Trane, Carrier, and American Standard furnaces, so you can be sure we'll know how to repair the issues you're having. Call now to schedule your appointment with one of our furnace service pros!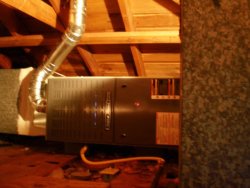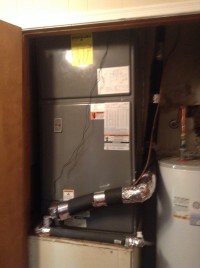 While most furnaces are built to last, they're not invincible. Depending on your unit's age, frequency of use, and other factors, you might eventually face furnace service issues such as:
Failure to turn on
Overheating
Inadequate heating
Constant cycling on and off
Unusual noises
And other performance problems
When one or more of these issues occurs, it's time to call in DD Mechanical Services for furnace repair. Our heating repair team has more than 40 years of total experience in the industry. In those years on the job, we've seen just about every problem a furnace can experience, and we'll call on the knowledge we've gained to take immediate and effective steps to resolve your problem. Calling the right furnace repair service can be key to staying cozy when the temperature drops, and in Katy, your best bet is DD Mechanical Services. We've got your furnace repairs covered.
Furnace Replacement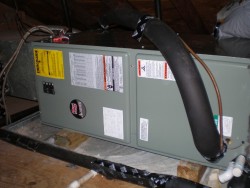 In some cases, your furnace issues might be too serious to fix. In that case, we might advise you to install a replacement furnace instead. In addition to heating furnace repair, the specialists at DD Mechanical Services are pros at furnace installs. We'll help you select the right furnace for installation in your home or business and get everything set up properly for long-term performance. You can put your trust in our licensed and insured furnace install technicians to get the job done right.
DD Mechanical Services is proud to be affiliated with the Better Business Bureau, as well as with several heating and cooling industry organizations. We want you to be completely confident when you choose us for furnace repair service or new furnace installation, which is why we offer a warranty package that covers new equipment and installation for 10 years, most repair parts for 1 year, and repair labor for 30 to 90 days. We also offer a maintenance plan that includes twice-yearly visits to check your furnace's performance. Meanwhile, to help you plan ahead for the expense of furnace repairs or replacement, we offer free cost estimates. All of these factors mean you can't beat DD Mechanical Services when it comes to HVAC in Katy! Call today to learn more.