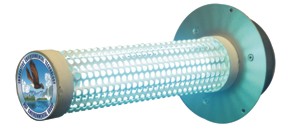 Are you concerned about the quality of the air inside your home or business? Turn to DD Mechanical Services to discuss installing an air filtration system. We have a variety of indoor air quality products available for home- and business owners, and we'll discuss your needs and concerns to help you select the right air filtration strategy for your property. With air filtration systems from DD Mechanical Services in your space, you can trust that your air is fresh, healthy, and safe. Learn more and get a free cost estimate by calling or e-mailing us today!
Modern buildings are sealed to keep temperature-regulated air inside, helping your HVAC systems to function more effectively. Unfortunately, sealing buildings can keep out fresh air, allowing pollutants and other impurities to build up over time. That's where air filters for home and business spaces come in. With a commercial or home air filtration system installed, you can fight back against airborne impurities including:
Allergens
Bacteria
Pollen
Dust
Dust mites
Mold spores
Fungi
Pet dander
Viruses
If you or anyone who uses your space is struggling with allergies, asthma, or other health issues, or if the air just doesn't seem fresh, give us a call. We'll set up an air filtration system that solves your problems. We can give you air filtration for a single room or for your entire space. Our air filter systems use UV lights, filters, and other tried-and-true tactics to clean your air, making it safer and more pleasant to breathe. We stock a variety of commercial and home air filtration products, including the Guardian Air Pro Purifier, which fights mold, mildew, bacteria, and germs (including those that cause Swine Flu) and eliminates odors. You can count on us for air filters for home or business that get the job done.
Warranties for Air Filtration Systems
Whether you contact us about an air filter at home or a purifier for your small business, we stand behind our installation work with a 10-year warranty (excluding the bulb). That warranty, which covers both parts and labor, is almost unbeatable in the Katy area. But that's not the only thing that sets DD Mechanical Services apart from other building and room air filtration companies in Katy. We're fully licensed and insured for all of the services we offer, and we're affiliated with the Better Business Bureau. We strive to provide high-caliber workmanship and excellent results on every air filter system. To become one of our satisfied customers, contact us now to schedule your appointment! We'll set up your air filter at home or work promptly and properly, so you can breathe easy.