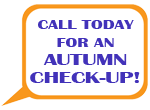 For quality HVAC services in Katy and the surrounding area, look no further than DD Mechanical Services. We'll provide you with the air conditioning repair and installation, furnace repair and installation, and related services that you need in order to keep your home or business comfortable and safe year-round. From heat pumps to air filtration systems and beyond, we know HVAC inside and out. You can feel completely at ease knowing that our licensed, insured, and EPA-certified technicians are on the job at your home or business. Learn more and get a free cost estimate for the HVAC services you require by calling today! 
Air Conditioning Repair
Furnace Service
Licensed, Insured & EPA Certified
40 Years of HVAC Experience
Comprehensive Warranties
Since 1995, DD Mechanical Services has been based right here in Katy, TX. Our HVAC service area includes Northwest Houston, Westside, Sugarland, Cypress, Hempstead, Bellville, Columbus, Sealy, and much of the surrounding area. Because we work with both homeowners and commercial enterprises, you can count on us to have the knowledge and skill it takes to give you excellent HVAC service, whatever your needs.
At DD Mechanical Services, we put quality workmanship first. We know that when you're seeking a local HVAC company, you want to be sure the repairs or installations you need get done properly, and that you have a good customer service experience. We meet all of those criteria. Thanks to our 40 years of experience providing HVAC repair and installation, as well as our training and affiliation with industry organizations including PAMCA, ASHRAE, and ACA, we're the company to trust for accurate and effective air conditioning installation, furnace repair, heat pump service, and much more.

Call or e-mail DD Mechanical Services today to schedule your appointment with an HVAC contractor from our team! We'll give you access to prompt and reliable services that will ensure you have warm winters and cool summers inside your home or business. We look forward to meeting your HVAC installation and repair needs!